Since I'm a fan of ancient literature/history I've always been interested in this game but never actually played it because it's not really my kind of game. I tried Sengoku Basara and thought I might as well just watch the cutscenes on youtube. But I've been following Dynasty Warriors game news and content for quite some years. This is one of the more serious renditions of the novel, unlike some otome games, where Cao Cao.. Sun Quan....... Liu... Bei....... are the heartthrobs of 3kingdoms.. I just can't.
And I just realised... Guo Jia was a very recent addition to DW series appearing only in DW7. So.. they added in all the wives and historically irrelevant children(becos we need more Guans in this game, I only remember the son that died along with Guan Yu), but they forgot about Guo Jia?! He is one of my favourite characters in the novel, being Cao Cao's advisor in earlier times. I've always liked the strategists more (Guo Jia, Zhou Yu, Zhuge Liang, Lu Xun), Zhao Yun is the only exception. I see him as a lion tamer, since Cao Cao would listen to his advise even in his violent fits of anger. And d'awww Cao Cao lamenting that if only Guo Jia was here with him at Chibi, no homo. He died too early in the war that's why he's a rather forgotten character despite being a brilliant strategist Q_Q. I'm not too fond of his DW appearance as a blondie smooth talker with a billiard pole (no pls, srsly no.) as a weapon, although he's gradually starting to grow on me. Guo Jia was actually quite frivolous in his private life so the DW exaggeration was not unfounded, to the point that the other officials complained about it to Cao Cao. Cao Cao praised them for the report, then trolled them by joining Guo Jia in the fun. Despite the 15yr age gap they are very good friends.
Jiang Wei was a major character in DW7, probably because the game's focusing on the end parts of 3kingdoms. But my biggest impression about him in the book is that..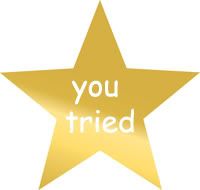 And that he's a really cute follower of Zhuge Liang <:
虽然说甜姜你还是不能变成丞相那样的终极黑寡妇
Lu Xun has been rising fast in popularity in the DW fandom recently, despite hanging around since DW1, must be the weird hat. My fav version of Lu Xun is in Fantasy Sango though.
Zhou Yu on the other hand, is getting forgotten by the DW fandom except as that guy at Chibi, his face is getting longer and paler with each version.
Sima Yi is a surprisingly cute tsundere lord. But my favourite in the game is Zhong Hui though. I thought his love-hate relationship with Deng Ai was cute but historically he actually did kill the guy, and Jiang Wei allied with him with the intention of killing him in the end. History is so cruel .-.